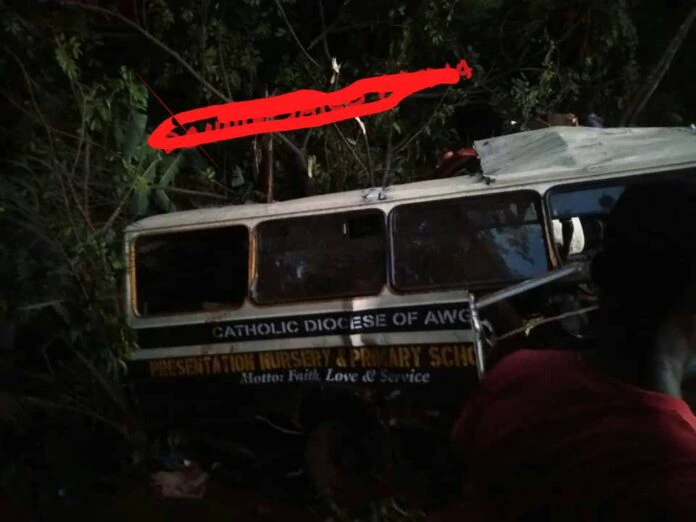 The people of Agwu local government area in Enugu State has been thrown into mourning following a fatal accident that claimed a yet to be ascertained number of lives of little school children in the area.
The ugly incident happened at At Nkwo junction, when a lowbed lost control and rammed into a school bus conveying the school children. An eyewitness told Journalist101 that he counted up to 10 lifeless body of the children.
The affected School is Presentation Nursery and PrimarySchool, Awgu, owned by the  catholic Diocese of Awgu.
The accident has thrown a lot of families into mourning as a family lost 3 of their kids in the sad incident.
Though their might be survivors, the driver of the heavy duty vehicle ran away from the scene of the incident.