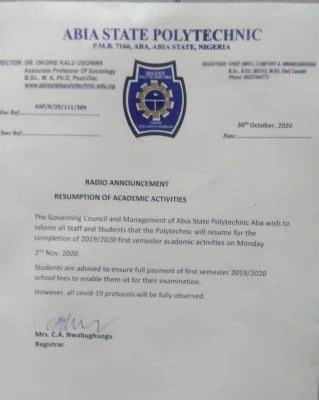 The Governing Council of Abia state polytechnic Aba, wish to inform all staff and students that the polytechnic will resume for the completion of 2019/2020 First semester academic activities on Monday 2nd Nov, 2020.
Students are advised to ensure full payment of First semester 2019/2020 school fees to enable them sit for their exams.
However, all Covid-19 protocols will be fully observed .
Signed:
Mrs. C.A. Nwabughuogu (Registrar).