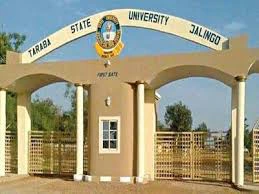 Since March 2020 all school were locked down including the Taraba state University due to the Covid 19 pandemic.
After the lockdown schools were asked to resume but the Taraba state University still locked down due to the ASUU strike.
Student are tired staying at home.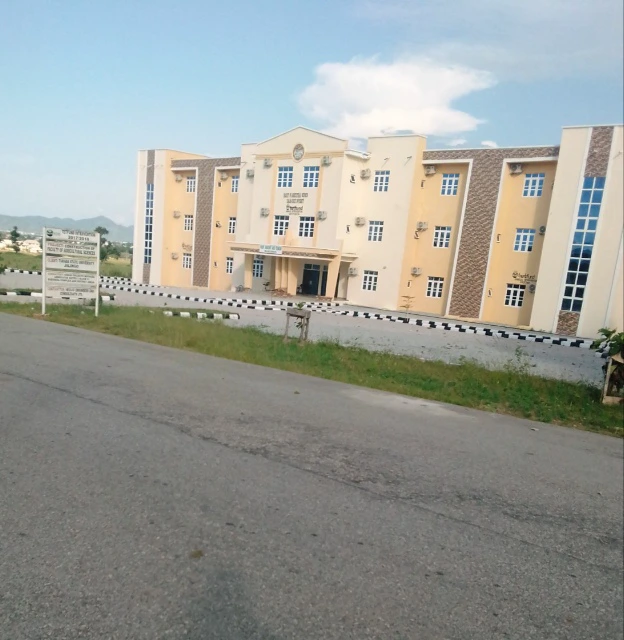 The management of taraba state University writes to inform the University community that the school have resumed work, it further directed that all interested academic staff should submit their names to the Director central Admission and council matter lattest 10th November,2020.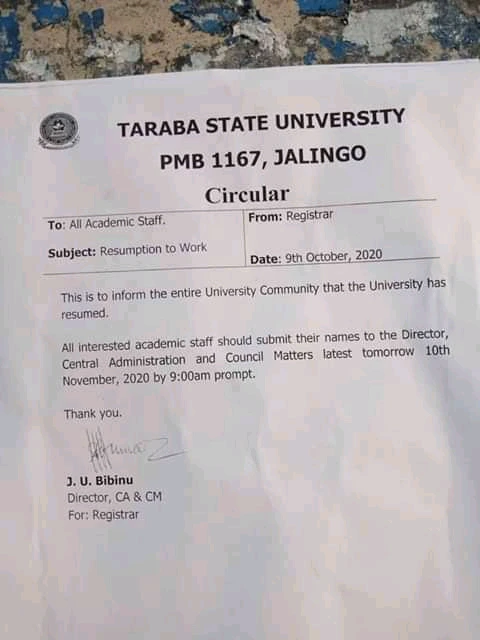 This is contained in a circular dated 9th November,2020 released from the office of the registrar signed by J.U Bibinu (Director CA &CM)
What will then be the impression of the students when they see this?
Following students response to this circular on social media we discovered that most students are not ready to resume now.
Some of the students are posting that the school should just forget about resuming school this year and allow them stay home and enjoy their holiday because the year has already ended.
Thanks for reading this post.
Ensure to comment and share .