Recall that in what seems to be a good news on Friday, after weeks of negotiations and foot-dragging, the Federal Government on Friday accepted the demand by the Academic Staff Union of Universities that they be exempted from the Integrated Payroll and Personnel Information System.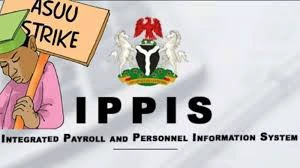 Moreover, it was gathered that the government also shifted grounds on a number of issues, and agreed to pay ASUU members' salary arrears from February to June through the old salary payment platform, pending when the university lecturers will complete the development of its own payment platform- (UTAS).
Consequently, while the breakthrough in negotiations is expected to end the eight-month strike embarked on by the university lecturers since March, 2020, the Academic Staff Union of Universities, however on Saturday, revealed that all the branches, which are over 70, will participate in the decision to either call-off the strike or not.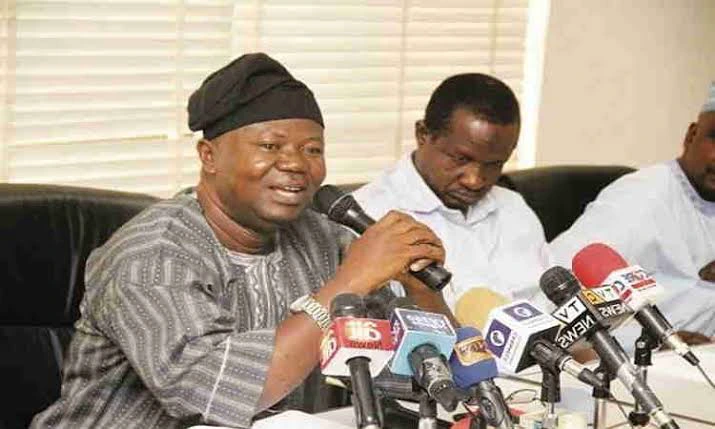 The ASUU President, Prof Ogunyemi said; "We are reporting back to the government on Friday. That is when the consultation will end.
Consequently, while giving an update on the status of the strike on Tuesday afternoon, the academic union leaders revealed that no fewer than five chapters of the ASUU has voted to either accept or reject the FG offer presented to them.
According to the information gathered, it was revealed that three (3) Universities accepted the offer, while two (2) rejected it.
In it's words, it said: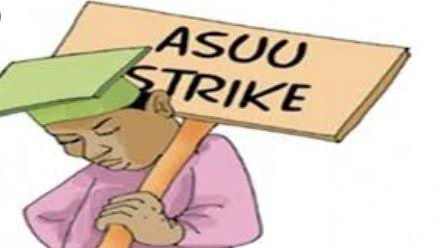 "ASUU_STRIKE: Zonal chapters of the Academic Staff Union of Universities (ASUU) have said they will meet this week to review the union's ongoing strike.
So far, the following institutions have taken their stand on the latest offer issued by FG
1. University of Port Harcourt (UNIPORT) Rejected the Offer ❌
2. Federal University Lafia (FULAFIA) Rejected the offer ❌
3. Federal University Dutsin-ma (FUDMA) Accepted the offer ☑️
4. Micheal Okpara University (MOUAU) Accepted the offer ☑️
5. University of Maiduguri (UNIMAID) Accepted the offer ☑️"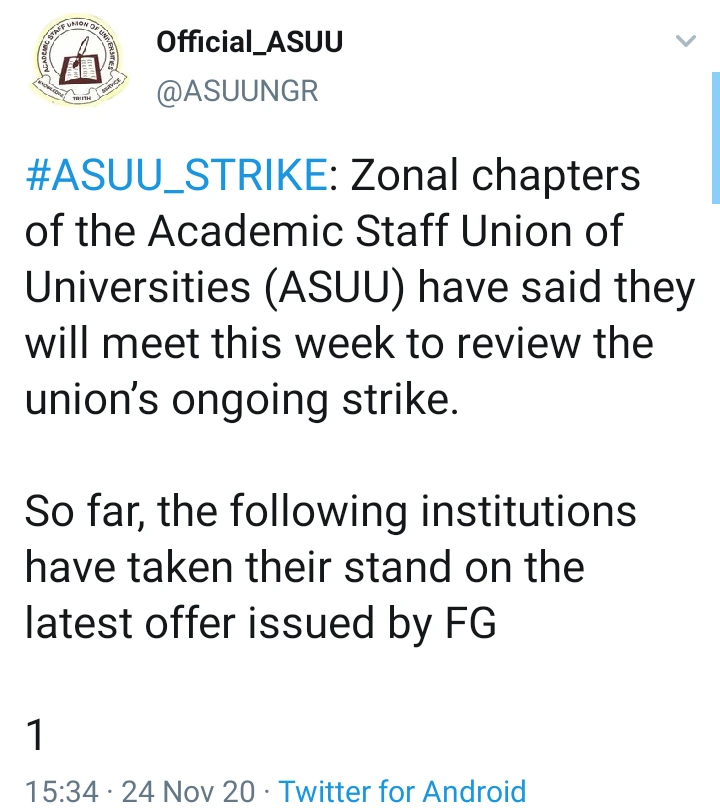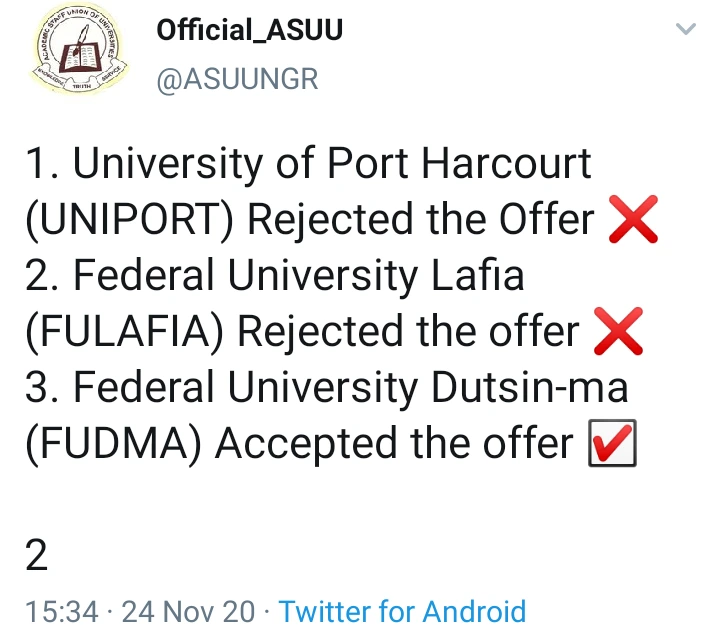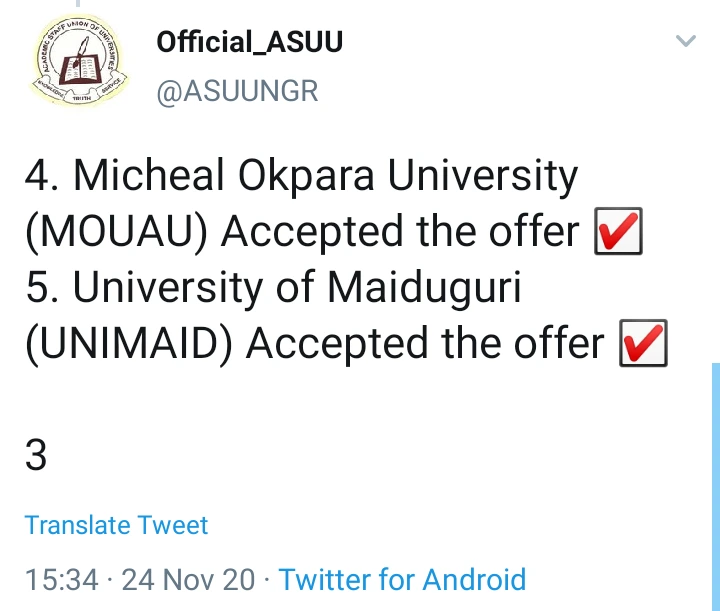 Consequently, while the stand of other Universities are still being awaited in the prolonged strike, in your view, do you think the ASUU leadership has any other good reason not to suspend the over right months old strike ?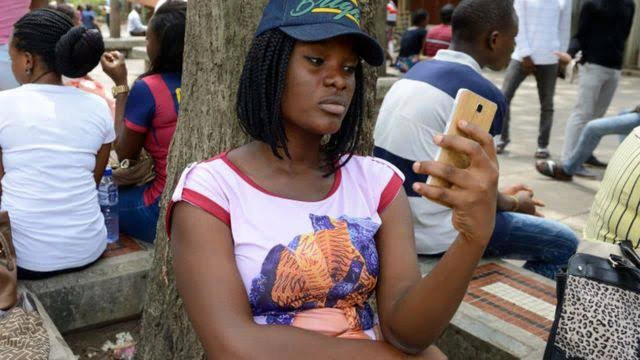 Latest update…
Conversation