Wonders will continue to happen in our dear country.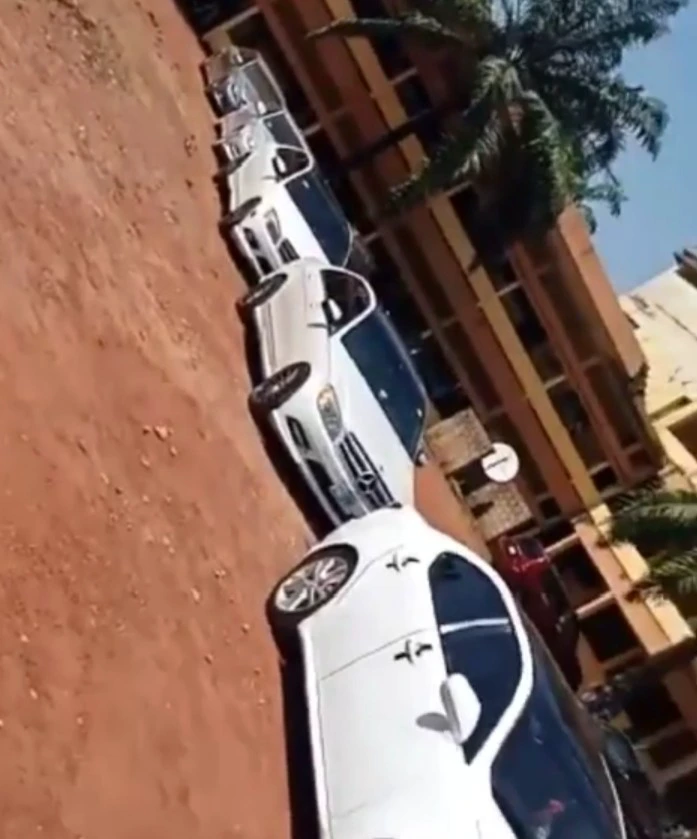 The trending gist of the Town is the recent drama between the students of Enugu state university of science and technology and the vice Chancellor of the school.
After several months of staying home, due to strike and Covid-19 lock down, a student from ESUT came back to school with a convoy of White Benz line up.
The video is currently trending online, as the video shows how this students came in with his friends showing their new car. The most surprising thing is that they packed it where the Vice Chancellor of the institution use to pack his vehicles.
Check out some screenshots of the video: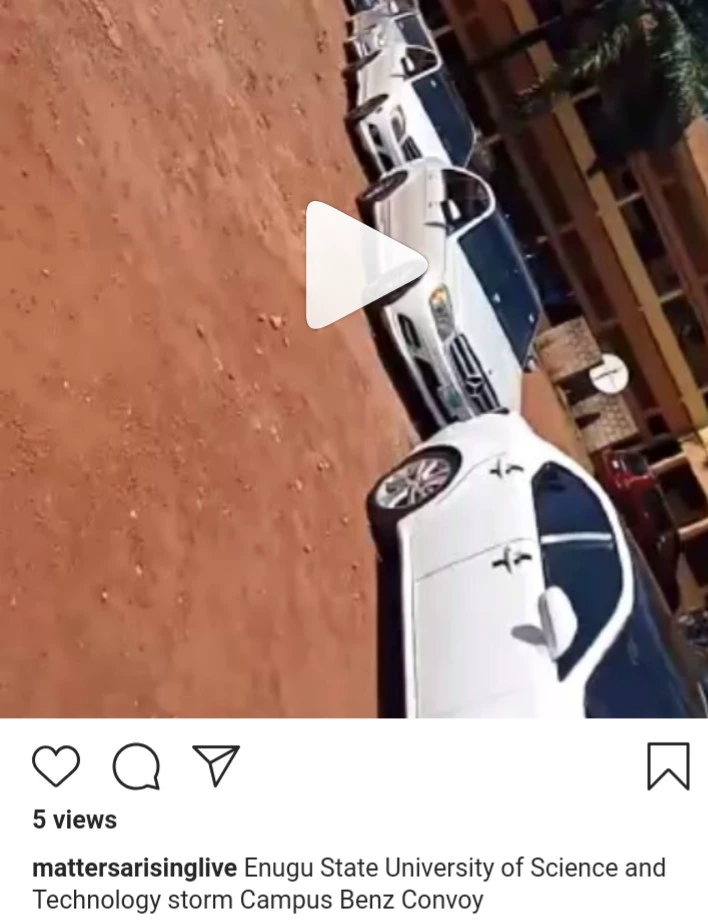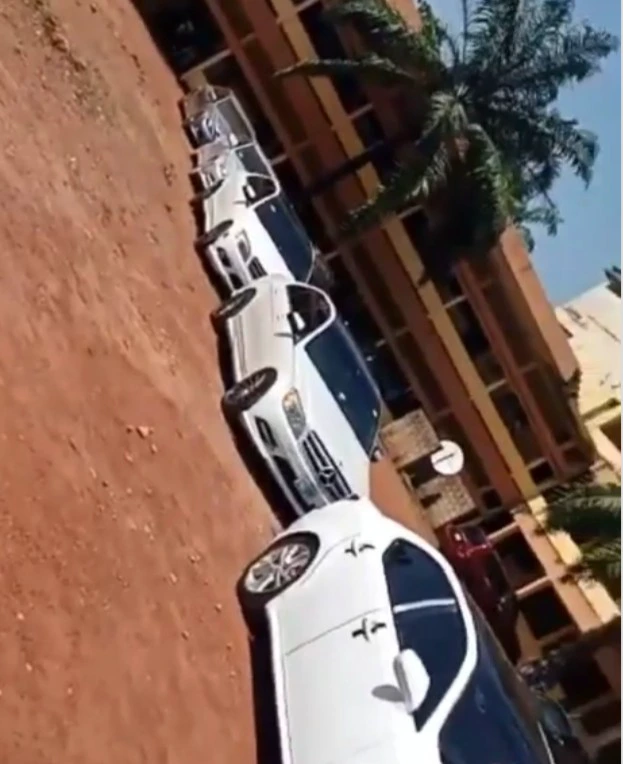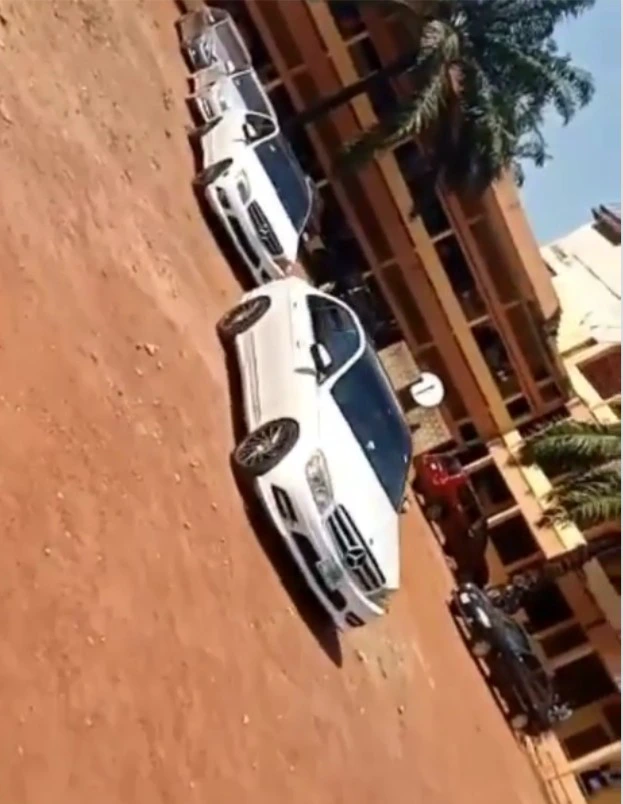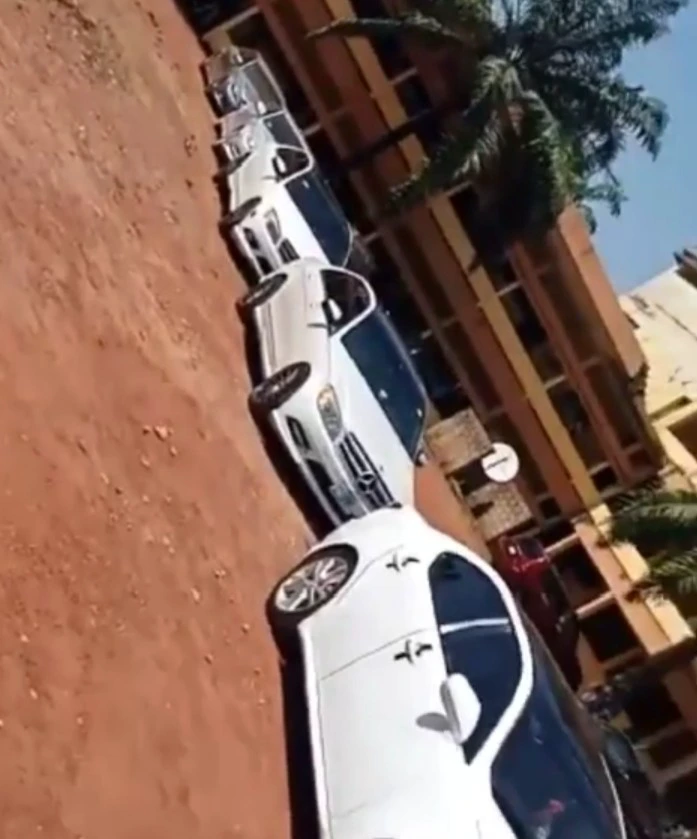 This incident happened after the resumption dates was announced which was 30th November which is Monday.
He is showing that he has made money, and trying to be famous in the school which is what they are now.