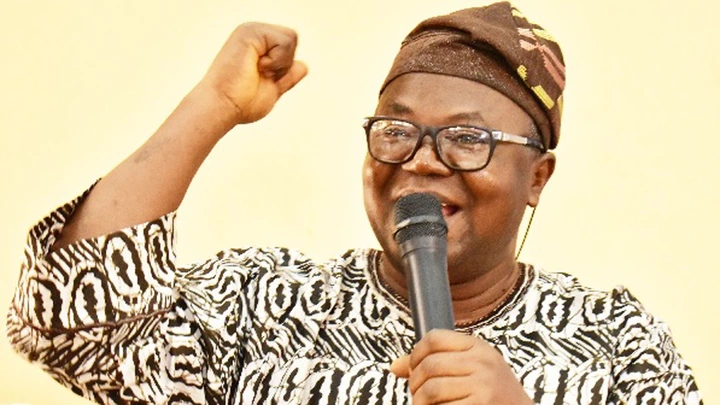 • Says govt yet to pay staff salaries
As Nigerians await the suspension of the eight-month strike by the Academic Staff Union of Universities (ASUU), the university teachers have hinted that they may not return to classroom until their salaries are paid.
ASUU national president, Prof Biodun Ogunyemi told The Guardian that the leadership is consulting with members on the offer proposed by government, and would meet with government for feedback after their consultation.
Ogunyemi who described what the government has done so far as mere promises, said they may not return to work until the issue of salary is addressed.
"Has government paid salaries or you want people to resume work on empty stomach? How many of their promises have they fulfilled? We are waiting for our members to deliberate on those promises. We have 70 branches and they are all still consulting, when they are through with consultation, we will take it up from there," Ogunyemi added.
Meanwhile, the union has disclosed that for the nation's education system to receive the desired facelift, a law banning children of public office holders from studying abroad should be put in place to discourage education tourism.
This, according to ASUU, would help in addressing the rot in the sector. The union also called for measures to stop the political class and their families from seeking medical attention abroad.
According to the union, putting such a policy in place would help to reposition the failing educational system.
"Until we domesticate two very important practices as laws in Nigeria, we may not get out of this doldrums -first, an act to compel all public office holders and government appointees to have their wards educated in Nigerian public schools from primary to tertiary level.
"Secondly, an act to compel all political office holders and appointees and their dependents, prohibiting them from seeking medical intervention outside Nigeria.
ASUU said the union has been on strike for the past eight months over issues, which have been ignored by successive governments in the country, pointing out that the deplorable situation of universities calls for concern.
The union lamented that for the past three decades, the university system has suffered brain drain, arising from poor capital and human resource development.
The union said rather than attend to the rot in the sector, policymakers are busy feeding Nigerians with lies and advising academics to take to farming.